Our Team
Our experienced administrators are passionate about uplifting your family and being a bright spot in your child's day!
Matthew Bundy
President
Inspired by the opportunity to join a team that serves families and communities, in 2010 Matthew felt called to leave his previous career in mechanical engineering working for a global manufacturing company and join his father, Michael, in operating the family's small child care business. In the same year, Matthew married his wife Kara, moved back to Indiana from Illinois, and is now the proud father of three children. Since joining Finding Me Now, he has found inspiration in working with talented and passionate individuals with unique ideas and finds joy in the stories of teacher-to-child and staff-to-parent interactions that provide heart-warming assurances that the business is operating with a steadfast focus on meeting the needs of those it serves.
Jennifer Elrod
Regional Director
Jennifer has 27 years of experience in Early Childhood Education. Jennifer was always driven to teach, but she found she was most inspired by the youngest children, and she found her passion in Early Childhood Education. Jennifer is a vital resource for directors and employee, she and is always willing to give her time and attention to someone who needs it. Jennifer still finds time in her busy schedule to oversee five child care centers and get to know employees, parents, and children by name, nurturing relationships with them all. In her free time, she loves relaxing outdoors with her family and friends, including her three children, Rosalie, Callie, and Joel.
Jessica Rashad
Operations Director
Jessica has 15 years of experience working with children and teachers. She discovered her passion to lead and make a difference in the lives of young children when she began working with the children in her church. Jessica says that she loves Finding Me Now because of the company's roots in faith, and believes that it's the perfect place for her to reach her highest potential in preparing children to be the next pillars of society. Before coming to Finding Me Now, Jessica ran her own daycare from home so she could work and care for her three beautiful daughters.
Sherry Burgan
Quality Assurance Specialist
Sherry started working for Finding Me Now in 1977 as a substitute teacher. Our longest serving staff member, Sherry worked her way up to lead teacher and led her classroom for 15 years. She spent the next 20 or so years working as cook and assistant director, eventually also taking on overseeing the entire company's food program. Sherry now works as Finding Me Now's Quality Assurance Specialist. When she's not working to help FMN run smoothly, she loves working with kids at her church, teaching Sunday school, and spending time with her family and her husband of 40 years, Gary.
Jennifer Pulley
Director – Indianapolis – South
Jennifer was inspired to go back to school to earn her associate's degree in Early Childhood Education after she volunteered in her son's Head Start classroom. She has 17 years of experience. Jennifer says she has never worked for a company that genuinely cared about the children and families as much as Finding Me Now does, and she's proud to be part of the family. Her favorite part of the day is when she feels like she is helping the children develop confidence, learn new skills, and feel safe and happy. When Jennifer isn't at work, she spends time with her husband, Wallace, and her three children Jacob, Caleb, and Isabella.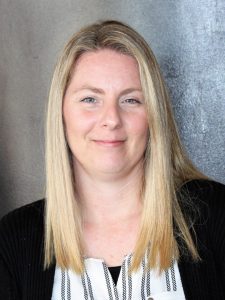 Amanda Walden
Director – Kokomo
Amanda joined Finding Me Now in 2004 as a part time employee. Since then, she has worked in all positions and classrooms in the center, eventually being promoted to Assistant Director, and finally became Director of Finding Me Now – Kokomo in 2016. Amanda believes that her role is to promote parent involvement, two-way communication, and to be a resource for community families. At Finding Me Now, Amanda has found a sense of belonging and feels valued for her work. Her evenings are spent with her husband Jon and her beautiful daughter, Aniston.
Kristen Dunblazier
Director – South East St.
Kristen started with Finding Me Now in 2019 when the South East Street center joined the company. Kristen dreamed of being a teacher as a child, and fulfilled her dream by earning her Bachelors in Elementary Education with a minor in learning disabilities from Indiana Wesleyan University. Kristen has been teaching and directing at South East St. since 2000, and she strives each day to build a team that is invested in helping each unique child become who they were born to be. Outside of work, Kristen loves making memories with her family and friends, and is a die hard fan of the Cubs, Colts, Pacers, and IU.
LaToya Gillard
Director – Indianapolis – East
LaToya Gillard started working in the field in 2000, where she discovered her true passion of working with children. LaToya has her CDA and is working toward her Associates Degree in Early Childhood Education. She joined Finding Me Now for a seasonal position, but she was so inspired by the family atmosphere and the principles that Finding Me Now is built on that she became a permanent member of our staff, including teaching, working as Assistant Director, and now Director of the East Indianapolis location. LaToya values her large, close-knit family and loves spending time with them and her teenage daughter.
Tosha Gearhart
Director – Fort Wayne
Coming soon!
Jasmine Clark
Marketing Specialist
Jasmine joined Finding Me Now in 2013 as a receptionist. She reached out for more responsibilities and was eventually promoted to Assistant Director. From the classroom to the office, Jasmine learned all sides of the business. Her favorite part of that position was when she was called on to create new things, such as classroom displays, decorations, and marketing materials. Jasmine has also studied Fine Art at Ivy Tech and enjoys the application of her artistic talent in her current position of Marketing Specialist. She loves Finding Me Now and says that the supportive environment is a blessing to her. Jasmine is happily married to her husband, Nick.
 Michael Bundy
Board Chairman
Michael began his work in the child care and preschool profession in 1972 when Indi-Kid, Inc. was formed. His leadership of the company took a dramatic shift when in 1980 he accepted Jesus as his Lord and Savior. This decision profoundly changed his approach to business and continues to guide his thinking. His experiences provided a foundation for his work in providing leadership to a number of organizations that helped people connect their faith and their work. He is the author of Significance Now and the Possibilities for Christ-Led Enterprise. Michael has been blessed with three children, nine grandchildren, and one great-grandchild.