Discovering & Affirming Your Child's God-Given Uniqueness
We know exactly how important it is for a child to get started early in their education, among many other benefits, to instill a lifelong love of learning. This is why we strive to help every family to have access to our high-quality program. We offer the following options for families that qualify.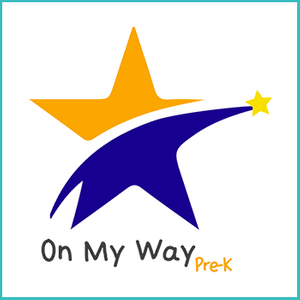 FREE Pre-K & Preschool At Finding Me Now
On My Way Pre-K awards grants to 4 year olds from low-income families so that they may have access to a high-quality pre-K program the year before they begin kindergarten. Families who receive a grant may use the grant at any approved On My Way Pre-K program, including any Finding Me Now location.
Finding Me Now wants to help you apply for FREE Pre-K (or preschool for Marion County residents)! Click here to submit your information or come into our center and we will help you apply on our computer.
Grant Recipients Must:
★ Have a child four years old before August 1st (Marion County also grants to three-year-olds).
★ Meet income requirements.
★ Work, be in school, or be training part-time
Child Care Development Fund (CCDF)
The Child Care Development Fund (CCDF) is a federal program that helps low-income families obtain child care so that they may work, attend training or continue their education. The purpose of CCDF is to increase the availability, affordability, and quality of childcare. Not every child care center or daycare center accepts CCDF, however, all of our locations do.
If you would like more information about CCDF or would like to know how to apply, please call us or visit and we can help you through the online application process.
Click here to submit your information to get started, or come into the center and we can help you apply on our computer!
Sliding Scale
If you do not qualify for CCDF or On My Way Pre-K, we may still have an option for you. To see if you would qualify for our sliding scale tuition, please visit one of our child care centers!